Bauer received the Sports Distributors of Canada (SDC) "Hockey Vendor of the Year" award at SDC's annual Buying and Marketing Show on Tuesday, November 15, 2022 at the Scotiabank Convention Center in Niagara Falls, Ontario.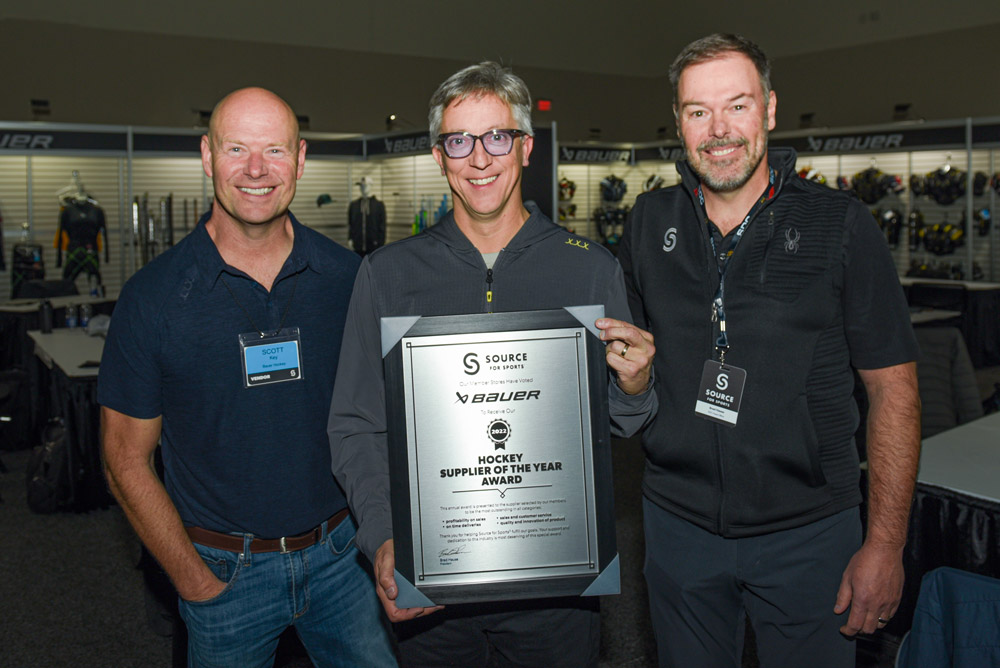 Photo from left, Bauer's Scott Keys, Vice President of Sales, North America, and Bryan McDermott, Senior Director of Sales North America, receive the award from Brad Hause, President of SDC.
The SDC show was held November 14-16 and had more than 600 attendees, including members from stores in Canada and the United States, with 143 vendor partner booths. There were business presentations that highlighted SDC's new branding initiatives, a review of the new national e-commerce website (sourceforsports.ca) which launched in February 2022 and the early sales data of the new S-HOCKEY branded collection, which is exclusive to Source for Sports.
All these strategic initiatives were completed during the 50th anniversary year of SDC. The next show will be June 13-16, 2023 in Niagara Falls.
Topics
Ice Hockey
Bauer
SDC