MONTREAL, QUEBEC (October 13, 2023) – CCM Hockey is excited to announce it has been named as the hockey equipment supplier and official partner of the new Professional Women's Hockey League (PWHL). The PWHL is breaking barriers by creating a sustainable professional league where the world's best women hockey players are given a platform to inspire future generations, and to change the face of women's hockey.
CCM Hockey will supply helmets, protective gear, skates, and sticks to PWHL players beginning in January 2024. CCM is thrilled to be able to support all the women in the league by providing each player with equipment developed for ultimate performance.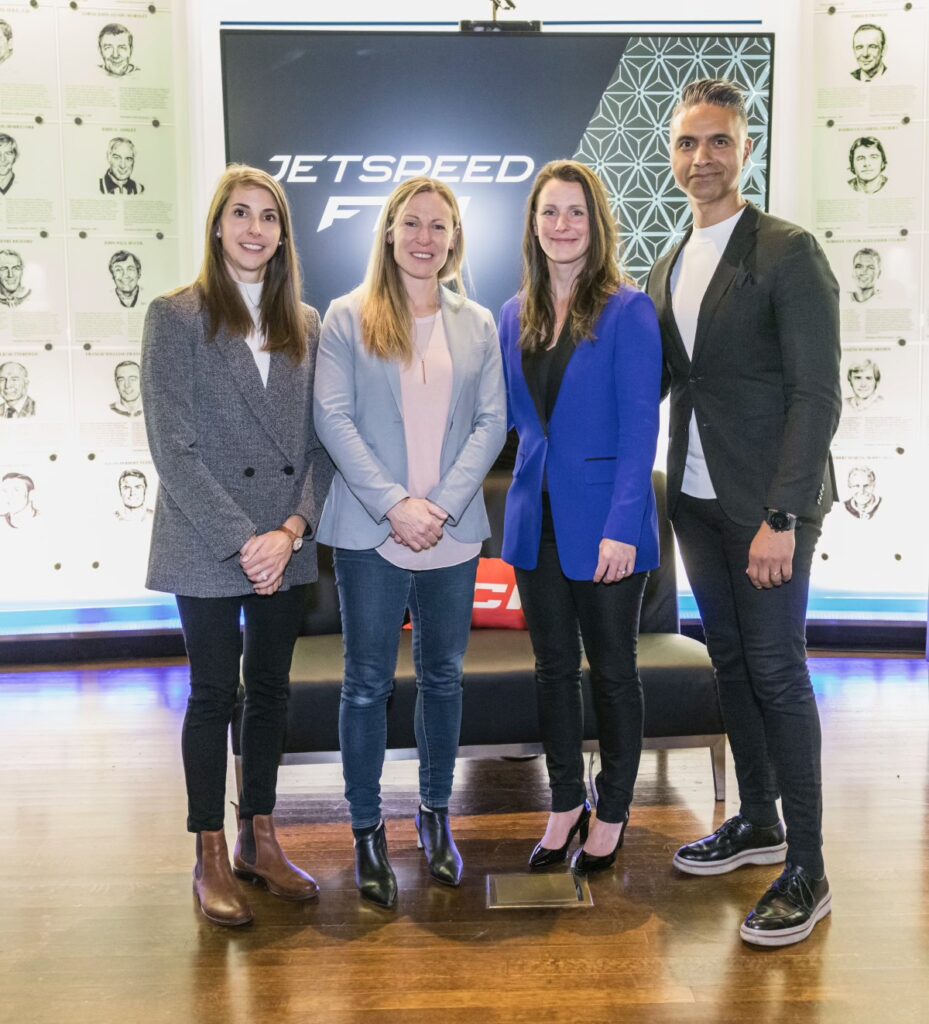 "We are so proud to be partnering with the PWHL. Growing and making a more inclusive game of hockey is a key priority for CCM and we are excited to share our passion in this way. Working with the talented individuals of the PWHL to support women's hockey is true to who we are, and to what we want to support as a brand and as a voice in hockey. We look forward to the upcoming season and to building upon our relationship for the long term," stated Marrouane Nabih, Chief Executive Officer of CCM Hockey.
"CCM is dedicated to delivering the best products in the industry to every player in the game, no matter their age or gender. By developing hockey's first head-to-toe line of equipment built for women and supplying PWHL players with high performance, game-changing gear, we believe we can help grow interest in women's hockey. CCM is committed to increasing the participation of girls at every level, and reminding girls that they belong in the game," added Catherine Ward, Vice-President Product Commercialization & Innovation, CCM Hockey.
The PWHL consists of 6 teams: Boston, Minnesota, Montreal, New York, Ottawa, Toronto, and the league is currently working on names and logos for the teams but might not have them ready for when puck drops in January 2024. The inaugural season will be 24 games to determine who will hoist the cup first.
"The PWHL is proud to partner with CCM, a brand that has a rich history of equipping the world's best hockey players while simultaneously helping promote and grow the game we love," said Jayna Hefford, PWHL Senior VP of Hockey Operations. "With CCM as an official supplier, PWHL athletes will benefit from access to CCM's high-quality and innovative line of sticks, skates, and equipment when they hit the ice for our inaugural season."
CCM Hockey is a member of the Hockey Dealers Association and the National Sporting Goods Association.
Topics
CCM Hockey
PWHL
Professional Women's Hockey League
Performance
Sticks
Protective Gear
Skates
Helmets