EXETER, NEW HAMPSHIRE (December 13, 2022) –RinkSide Sports, a Hockey Dealers Association (HDA) member, won the 2022 Bauer Specialty Retailer of the Year award at the annual Bauer World event.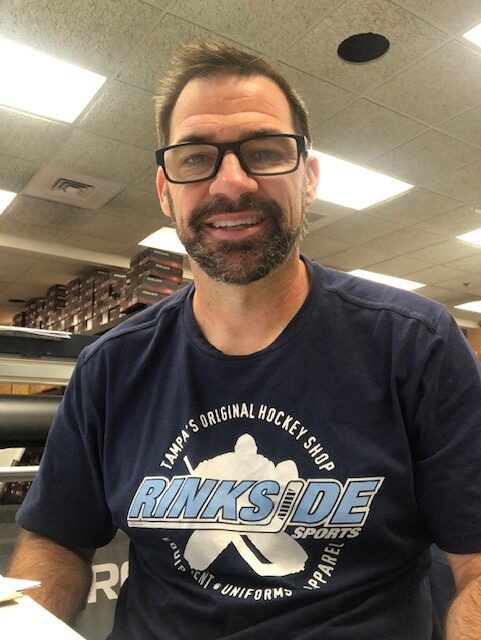 RinkSide Sports, located in Tampa Bay, Florida, won the Bauer retail award for the United States. RinkSide Sports has been an HDA member since 2015 and is part of the Sports Distributors of Canada (SDC)/National Sporting Goods Association (NSGA)/HDA collaboration for purchasing hockey products.
Sports Rousseau, with multiple locations around Quebec, won the Bauer retail award for Canada. Sport Rousseau has been servicing the Quebec area for more than 40 years.
Bauer Hockey is a manufacturer of ice hockey equipment, fitness and recreational skates and apparel and is a member of NSGA.


Photo: Allen Van Valkenburg, Owner, RinkSide Sports
Topics
RinkSide Sports
HDA
Outdoor Retailer
Bauer
Bauer Hockey