Mizuno Canada announced a partnership with two of Canada's top volleyball athletes, Brie King and Lucas VanBerkel, who are members of Volleyball Canada and national team athletes. King and VanBerkel are joining the Mizuno family as volleyball ambassadors to help promote the sport in Canada and Mizuno is committed to outfitting them in its volleyball gear.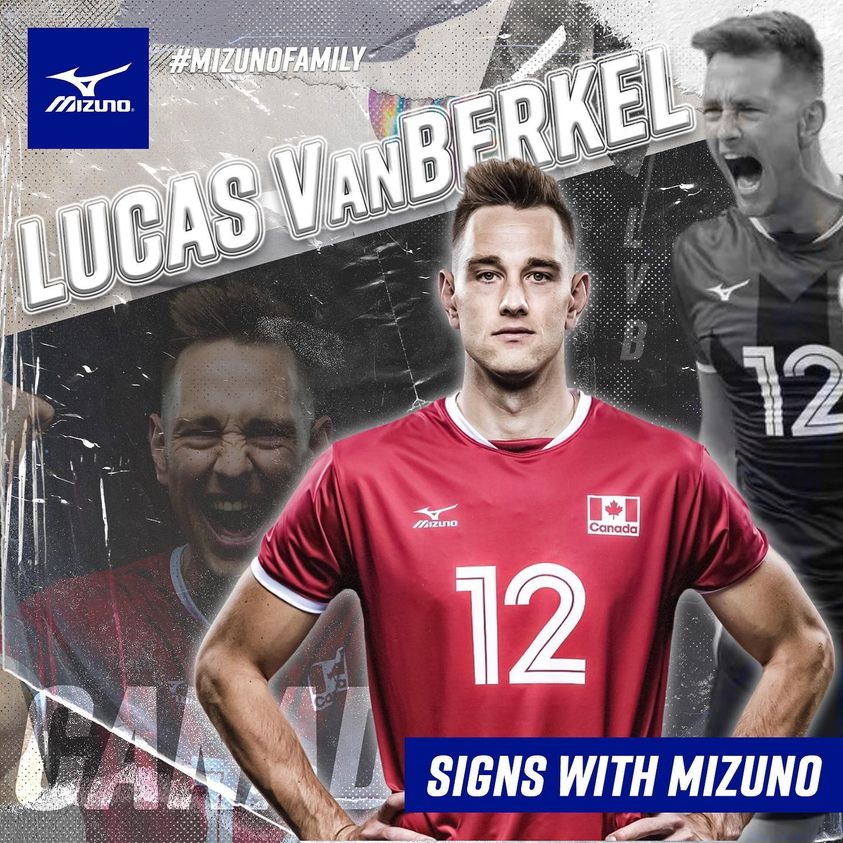 VanBerkel grew up in Edmonton, Alberta and eventually began playing volleyball at age 14. He then took his talents to volleyball powerhouse Trinity Western University, where he played five seasons and won two CIS gold and one silver medal. Graduating with a degree in kinesiology, VanBerkel set his sights on a prominent role within the Men's National Team program. Joining Volleyball Canada in 2010, he found success and has remained part of the program through 2022-23. He was a member of the men's national team that competed at the 2020 Tokyo Olympic Games.
King was born and raised as the youngest of five kids in Langley, British Columbia, where she also spent her college career playing for TWU. She is heading back to Brazil for her fifth professional season and her life is guided by a strong faith, which helps her navigate her huge passion for volleyball, music and people. She's on the home stretch of a huge push for Olympic qualification with the Women's Indoor Team and is proud to have the support of Mizuno in that pursuit.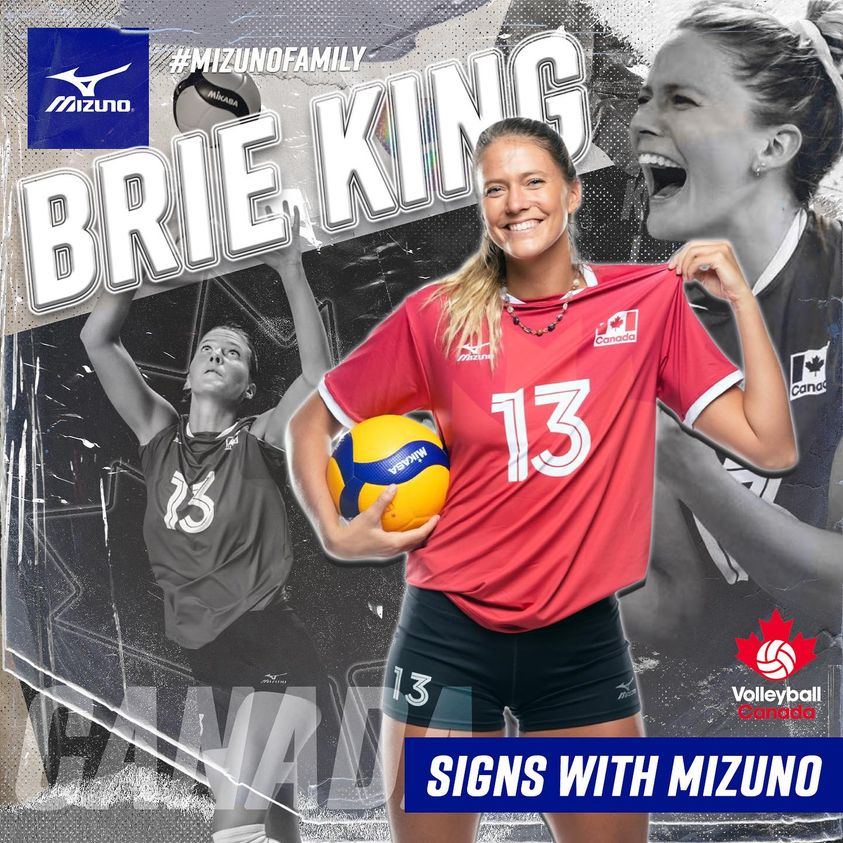 "Mizuno has always prided itself on being the premier volleyball brand across the world. Our new contract with Volleyball Canada has only added to that notoriety," said Adam Vella, Field Marketing Manager for Mizuno Canada Team Sports Division. "With volleyball growing at a steady rate across the country, Mizuno Canada felt it was necessary to add a few more world-class athletes to our roster of team sport ambassadors. Speaking with Lucas and Brie, it became an easy decision to add them as they both are very genuine and kind people who just happen to be incredible volleyball players as well. We look forward to growing the sport of volleyball in Canada with both representing our Mizuno volleyball brand."
"I am really excited about joining Mizuno and being part of the Mizuno family," said VanBerkel of signing a multi-year deal. "Mizuno continues to grow and elevate their products to meet athletes needs which makes them the leading brand in volleyball in the world."
"I'm so excited to be teaming up with Mizuno as we make a push for the Olympic Games," King said. "Mizuno is committed to making gear that helps athletes perform at their absolute best and I feel really honoured to have their support."
VanBerkel will join his teammates in pursuit of a Paris 2024 Olympic berth and will wear the Mizuno Wave Momentum three volleyball court shoe. King is also looking to qualify for Paris 2024 with her teammates and she will be starting out her contract in the Wave Luminous two court shoes.
Topics
Mizuno
Lucas VanBerkel
Brie King
Canada
Olympics
Volleyball