Several Source for Hockey and Source for Sports members from the United States and Canada attended Bauer World 2023 in Washington, D.C., on Sept. 27-30.  There were 74 Source for Sports attendees representing 55 stores in attendance as they joined the largest hockey dealers in the world.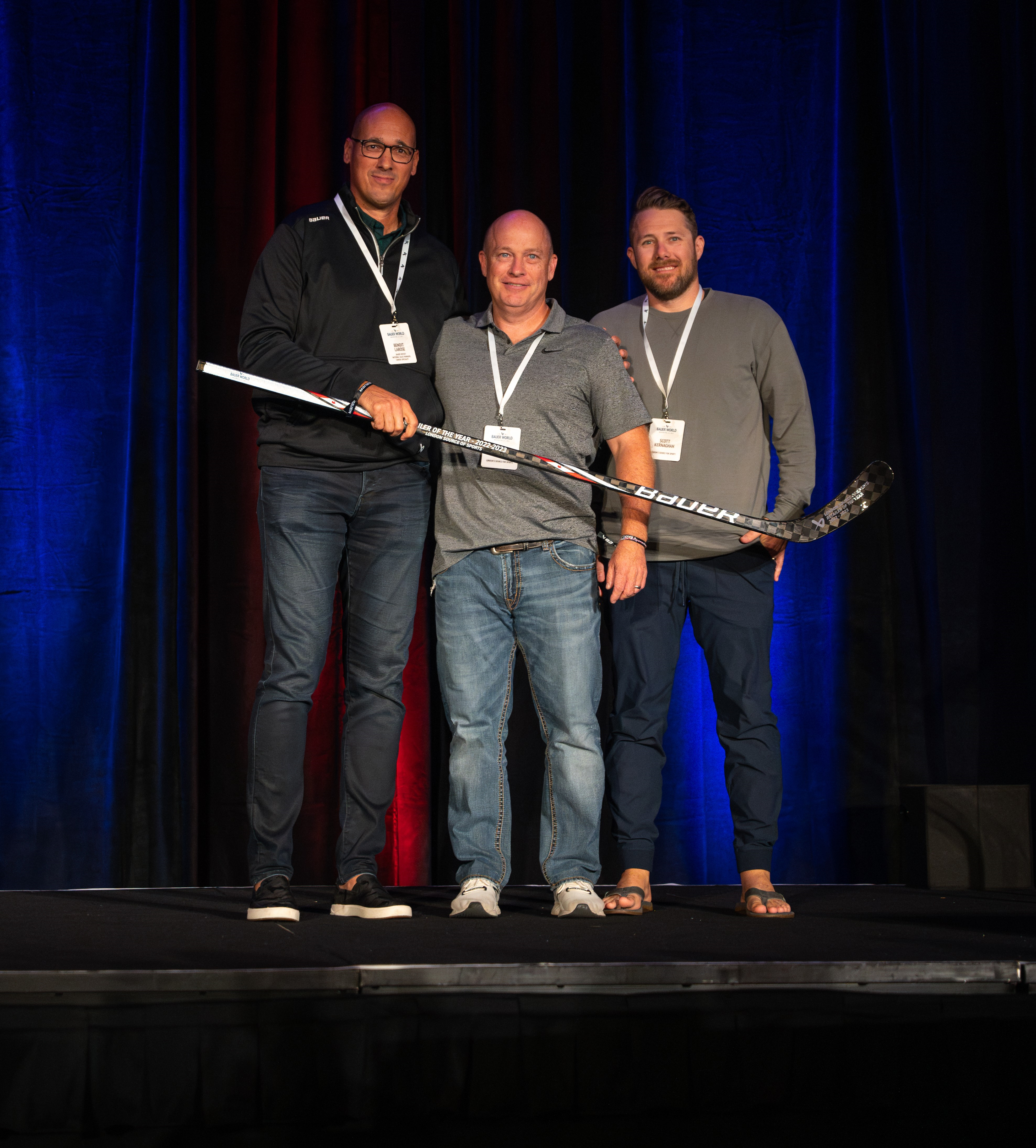 Sports Distributors of Canada was proud to see two of its members, north and south of the U.S.-Canadian border, receive accolades at Bauer World in Source for Sports in London, Ontario, Canada and Sports Etc., in Arlington, Massachusetts.
Source for Sports in London, Ontario, owned by Colin Hopper, was chosen as Bauer's Retailer of the Year for Canada. This is awarded by Bauer to the retailer who achieves sales growth objectives, supports Bauer's key category initiatives and provides a top in-store experience for their market. Source for Sports in London opened in 1972 and has been a member of the National Sporting Goods Association and Hockey Dealers Association since 2013.
Sports Etc., owned by Paul Stanton, was one of three finalists for "The Beacon Award." This Bauer award recognizes retailers who demonstrate a commitment to making hockey more accessible and inclusive in the local community.  These retailers value progress and proactively lead change – even in the face of significant obstacles.
Sports Etc., opened in 1980 and has been an HDA member and part of the NSGA/SDC/HDA buying collaboration since its inception in 2013. Stanton is also a member of HDA's Advisory Committee that meets monthly.
Topics
Bauer World 2023
United States
Retailers
Canada
Source for Hockey
Bauer