FOR IMMEDIATE RELEASE
CONTACT
Julie Pitts, NSGA Sporting Goods Industry Hall of Fame Secretary
hof@nsga.org
(847) 296-6742, ext. 1180

DOWNERS GROVE, ILLINOIS (September 5, 2023) – The four inductees in the Class of 2024 of the Sporting Goods Industry Hall of Fame all made a significant impact on their niche of the industry.
Glenn Barrett (OrthoLite), Cathy Pryor (Hibbett Sports), Karsten Solheim (PING Golf) and Mike Thompson (Rawlings) will join more than 180 retailers, team dealers, manufacturers and industry influencers who have been honored with induction into the Sporting Goods Industry Hall of Fame since it was established by the National Sporting Goods Association in 1955. The selections of Barrett, Pryor, Solheim and Thompson were made by the Sporting Goods Industry Hall of Fame Committee at its annual meeting in May.
"The Class of 2024 is a tremendous group of inductees who made great contributions to the industry," said Pat Donnelley, Chairman of the NSGA Board of Directors. "Welcoming them to the Hall of Fame is a real thrill and it's great to see them recognized and honored for what they have accomplished."
The Hall of Fame dinner and induction ceremony will be held May 21, 2024 at the Sheraton Wild Horse Pass in Phoenix, Arizona, the site of NSGA's 2024 leadership event. Details on attending will be announced soon.
Glenn Barrett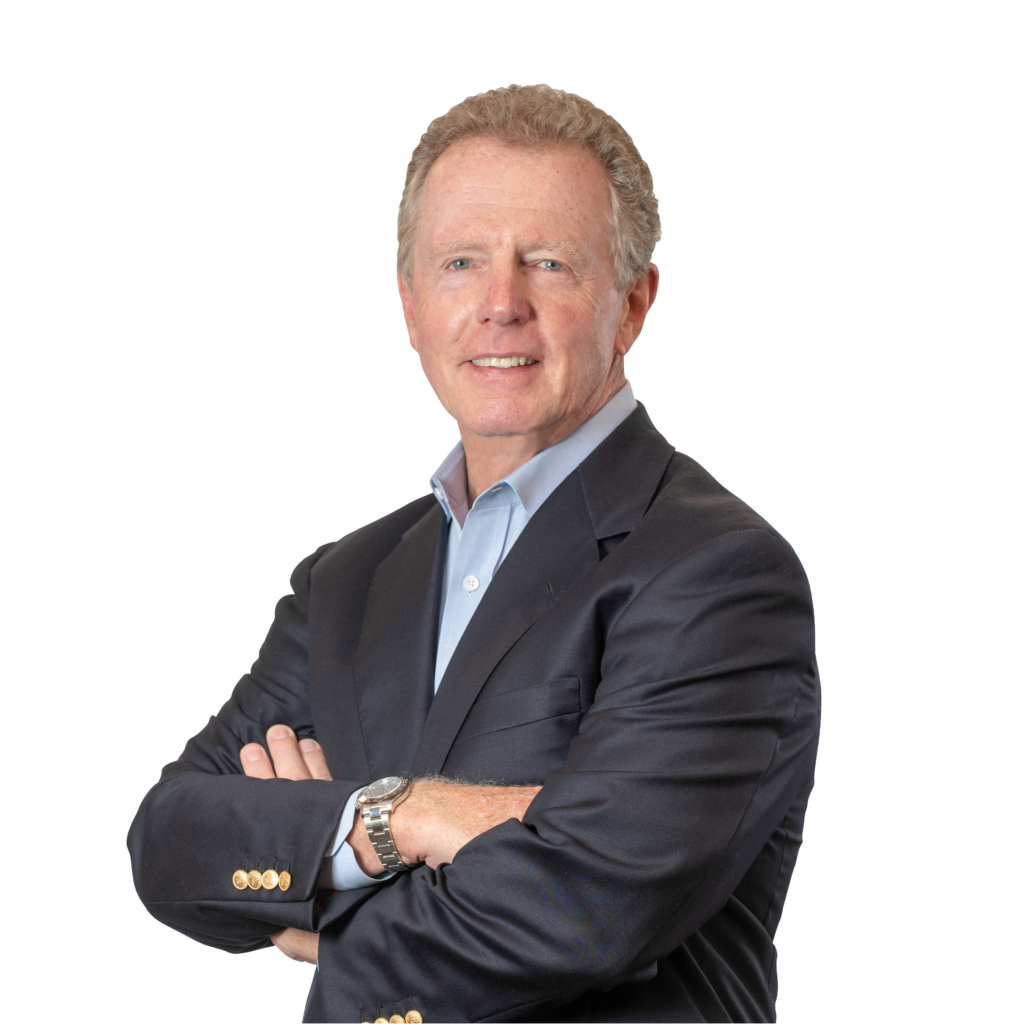 Footwear entrepreneur Glenn Barrett revolutionized that segment of the sporting goods industry from the inside out. Most public attention is paid to the style of footwear on the outside but OrthoLite, which Barrett founded in 1997, focused on the inside and the importance of comfort and performance. 
Barrett introduced a new open-cell PU foam insole technology that led OrthoLite to become recognized as the world leader in branded footwear component technologies.
OrthoLite partners with more than 500 of the world's leading footwear brands – including adidas, ASICS, Timberland and Under Armour – who trust OrthoLite to elevate the comfort, performance and sustainability of their footwear. 
OrthoLite has provided athletes with another tool they need to succeed and Barrett's products can be found in more than 600 million pairs of footwear a year. Because OrthoLite is U.S.-owned and operated and has production facilities in China, Vietnam, Indonesia, Spain, India and Brazil it can work alongside its brand partners wherever they manufacture shoes.
Barrett is also a longtime supporter and member since 1980 of the non-profit Two Ten Footwear Foundation. Two Ten is a national organization which helps people in the footwear industry with professional development and assistance if they are going through hardships or crises. In 2022, Barrett received the A.A. Bloom Award (named after one of the founders of Two Ten) honoring an individual who has given greatly to Two Ten through initiatives, hard work, dedication and unselfish actions.
Cathy Pryor 
Cathy Pryor took the lessons she learned as a Division I scholarship volleyball player at Clemson University and applied them in a different sporting realm. Her leadership as Hibbett Sports' Senior Vice President of Store Operations was instrumental in the company growing from 28 stores to more than 1,000 and $1 billion in sales in her 32 years with the company.
Pryor will be the seventh female inducted into the Hall of Fame as she joins Gert Boyle (Columbia Sportswear),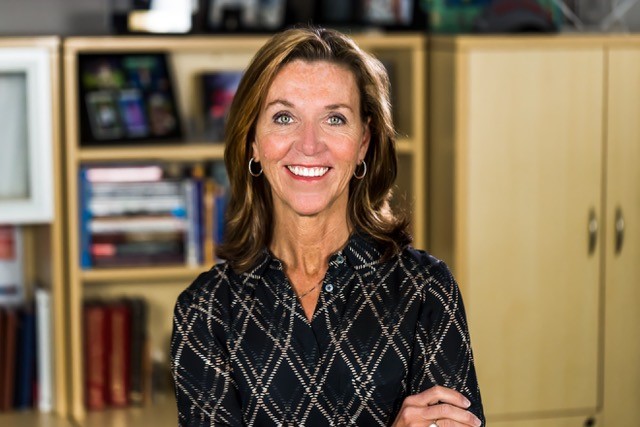 Mary Cabela (Cabela's), Barbara Longstreth (Longstreth Sporting Goods), Julie Nimmons (Schutt) and Elizabeth Goeke and Ellen Wessel (Moving Comfort). She also joins retired President and Chairman Emeritus Mickey Newsome as Hall of Famers from Hibbett. 
Pryor started her career in the industry in 1985 at Robby's Sports in Florida as a Store and District Manager. She was with Hibbett from 1988-2020 and worked her way up the ladder as a District Manager, Director and Vice President of Store Operations and Senior Vice President of Store Operations and Executive Officer.
She served the industry for eight years on the National Sporting Goods Association (NSGA) Board of Directors and was its first female Board Chair from 2019-20. She also served for more than a decade on the Sporting Goods Industry Hall of Fame Committee.
Pryor's philosophies are to build a strong team, avoid being complacent, try new approaches, always look for ways to get better, think outside the box and get the job done. She understands the importance of building strong relationships anchored in trust and respect, which translated to decades-long success with her team and fellow members of the leadership team. She was named the Sporting Goods Woman of the Year in 1998, won the 2016 Retail Innovator Award by Retail Touch Points and was named one of Birmingham, Alabama's Top Business Women in 2007.
She hired, directed and developed a team of six regional vice presidents and 69 district managers who had an average tenure of 10-plus years at Hibbett. She advanced the employee culture based on the customers' in-store experience and helped grow Hibbett's e-commerce business channel. She also advanced in-house video production for employee education and training and formalized industry-leading employee training programs. Her understanding of store operations, visual merchandising, and commitment to operational excellence are key components to Pryor's success in the industry.
Karsten Solheim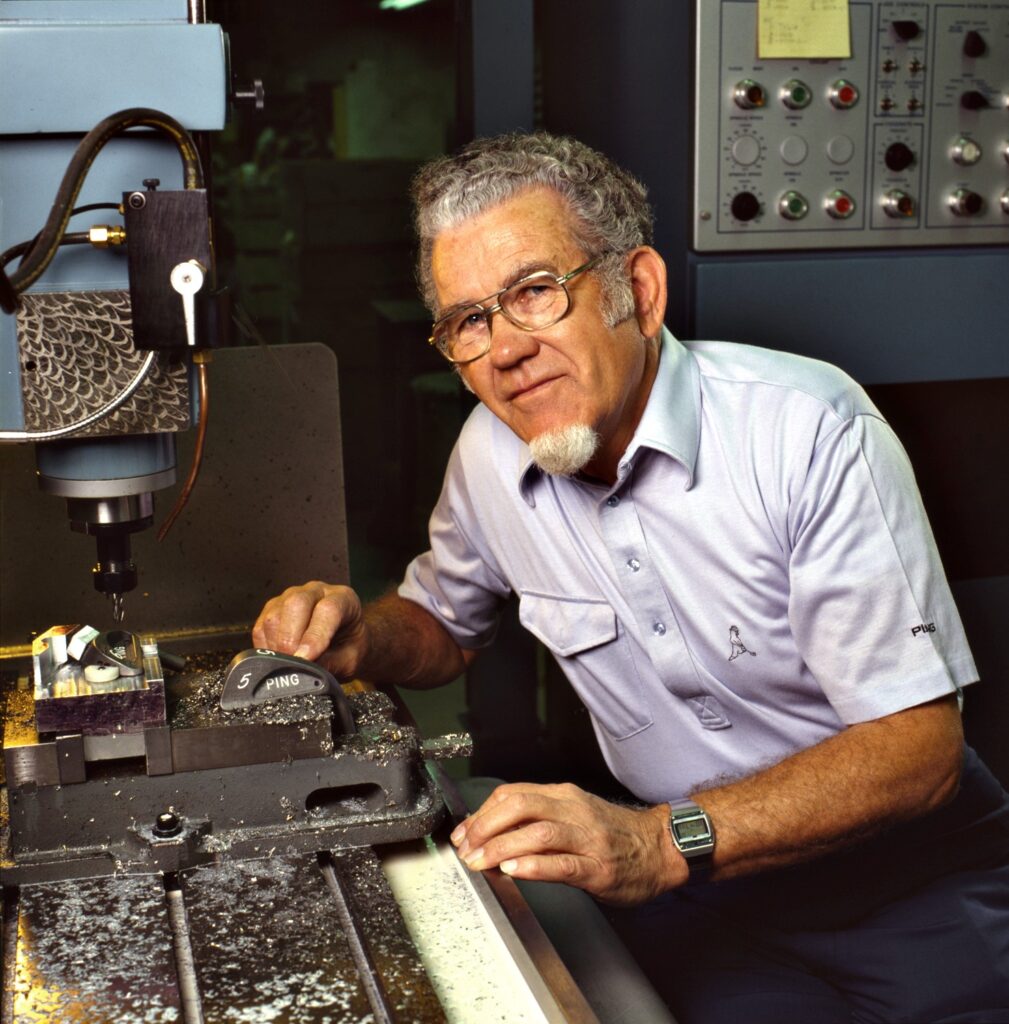 Frustration fueled Karsten Solheim's innovation of golf equipment. Solheim, who passed away in 2000, didn't start playing golf until he was 42 but he immediately fell in love with the sport. Golf became a love-hate relationship with his struggle to improve his game (he achieved a low handicap of 5) so he began looking to use his engineering skills to design clubs and enhance the game. 
A putter developed in his garage that made a distinctive "ping" sound was just the beginning as he founded Karsten Manufacturing and began production of PING Golf Equipment. PING revolutionized the sport for weekend duffers to professionals pursuing a big paycheck on Sundays.
Professional golfers such as Bob Gilder, Babe Hiskey and Mary Bea Porter-King experienced championship success and spread the gospel of using Solheim's PING clubs.
Solheim's products were made with the highest standards to make the sport easier for everyone. 
Solheim was born in Norway and he was 2 years old when his family moved to Seattle. In 1953 he joined General Electric as a mechanical engineer and helped design the "rabbit ears" antenna on GE's first portable TVs. Once he founded his manufacturing company he turned his focus to golf and altering the blade putter made famous by the legendary Arnold Palmer in the 1960s. Solheim was looking for a name for the putter and his wife Louise suggested using the word answer without the letter W. The "Anser" putter became the most popular in the game.
His PING Eye2 irons became the dominant irons on the pro tour in the 1980s and he sponsored the Solheim Cup, which is the women's version of the Ryder Cup. He won numerous honors and awards as he was twice a guest at the White House, received the Patty Berg Award for contributions to women's golf (1991), received the Ernie Sabayrac Award from PGA of America for lifetime contributions to the golf industry (1996) and is a member of the PGA of America's Hall of Fame. He is also the only golf equipment manufacturer in the World Golf of Fame, as he was inducted posthumously in 2001.
His sons John, Allan and Karsten Louis all worked for the company and his daughter Sandra was a sales rep in South Dakota.
Mike Thompson 
One could use the phrase "fits like a glove" to describe Mike Thompson's 40-year career at Rawlings, the number one baseball brand worldwide and glove choice of more MLB® pros than all other brands combined. Thompson's rise from sales representative in Southern California, to the Global Vice President of Sales, and now his current position of Chief Marketing Officer at Rawlings, has also fueled the brand's growth with Major League Baseball® and many other organizations in the sport. 
Thompson's honesty, approachability and friendships in the industry have earned him a tremendous level of respect. He has held a variety of sales and marketing-related roles at Rawlings, and in recent years, he spearheaded the creation and management of both the sports and digital marketing departments at the company.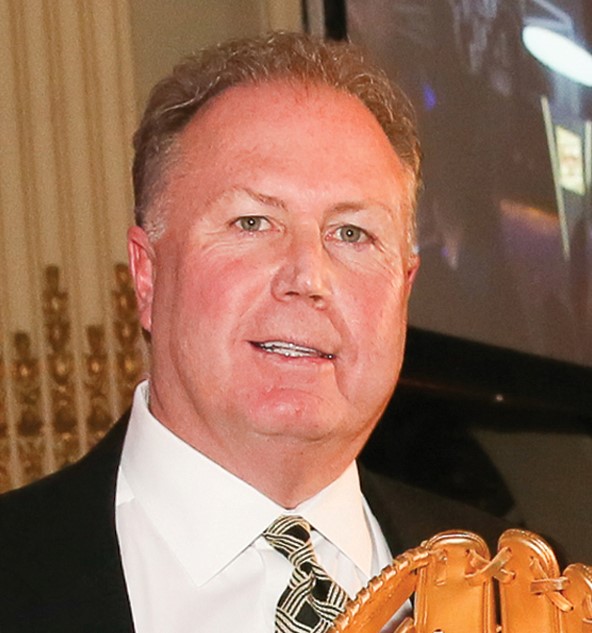 He devotes the same energy to working with professional advisory endorsers such as MLB stars Aaron Judge, Nolan Arenado and Francisco Lindor as he does with Minor League Baseball®, the NCAA® and youth organizations like Perfect Game USA®, Little League®, Babe Ruth®, Cal Ripken® and PONY Baseball. 
The Rawlings Gold Glove Award®, established in 1957 to recognize defensive excellence in Major League Baseball, has evolved to the Minor Leagues and the collegiate and high school levels of baseball and softball because of Thompson's unwavering commitment to maintaining the prestigious award's relevance. Additionally, Thompson co-created the Platinum Glove Award™ in 2011, enabling fans to vote for their favorite Gold Glover in each league for the first time in the award's history, as well as the Team Award in '21 and the Utility Player Award in '22. All award recipients are recognized annually at the Rawlings Gold Glove Award ceremony in New York City, a five-star event Thompson established that's attended by baseball's biggest names, including current MLB superstars, Hall of Famers and industry leaders.
Thompson has received numerous industry awards and earned several honors in the sports business community. He was named one of the "Twenty-One Top Leaders for the 21st Century in Sports" by Sports Trend Magazine, received the ABCA's "Meritorious Service Award," the "Fan For Life Award" for supporting prostate cancer awareness, the "Lifetime Achievement Award" from Men's Senior League Baseball and the "President's Award" for his work with Youth Basketball of America. Thompson has also served on the Board of Directors for the St. Louis Sports Commission since 2017.
Some of Thompson's most notable career achievements include leading contract negotiations to extend Rawlings' presence at all levels of the game, "from Little League to the Big Leagues." During his tenure, Thompson's strong industry relationships and deep-rooted baseball knowledge successfully enabled Rawlings to be named as the glove and base of MLB, in addition to continuing as the official baseball and helmet. Thompson has also been instrumental in growing the Rawlings' brand at the amateur and youth levels of both baseball and softball.
About the National Sporting Goods Association
Since 1929, the National Sporting Goods Association has been the leading voice and go-to resource for sporting goods retailers and dealers. NSGA helps the industry grow the business through research, advocacy and networking. For more information about membership or NSGA's products and services, please visit nsga.org.
About the Sporting Goods Industry Hall of Fame
NSGA created the Sporting Goods Industry Hall of Fame in 1955 to honor sporting goods pioneers, innovators and leaders, while recognizing and encouraging continued excellence in the industry. Since the first induction in 1956, 181 men and women have been inducted. Nominations are now being accepted for the 2025 induction class. The deadline for nominations is March 31, 2024. Nomination forms and information can be found at www.nsga.org/halloffame. Questions can be directed to Julie Pitts, Hall of Fame Committee secretary, at hof@nsga.org.
Topics
Glenn Barrett
Karsten Solheim
Mike Thompson
OrthoLite
PING Golf
Running
Cathy Pryor
Shoes
Hibbett Sports
Hall of Fame
Golf
Rawlings
Retail
Baseball