DOWNERS GROVE, ILLINOIS (February 24, 2023) – Sales for sporting goods stores during the month of December reached $7.7 billion, representing an increase of 2.7 percent versus the prior year, according to the US Census Bureau's Monthly Retail Trade Report.
The December figure brought 2022 total sales for the category to $66.8 billion, up 1.7 percent from $65.7 billion in 2021.
Information for January 2023 will be available next month.
Important side note: You may have already seen what appears to be a similar figure being reported by other organizations for the month of January and may be wondering, "why is NSGA one month behind in their reporting?" Please note that the figure currently being reported for January is for the category of Sporting Goods, Hobby, Musical Instruments, and Book Stores. In effort to provide you with the most accurate data possible, NSGA waits until the data for Sporting Goods Stores ONLY is separated out and released by the US Census before reporting it.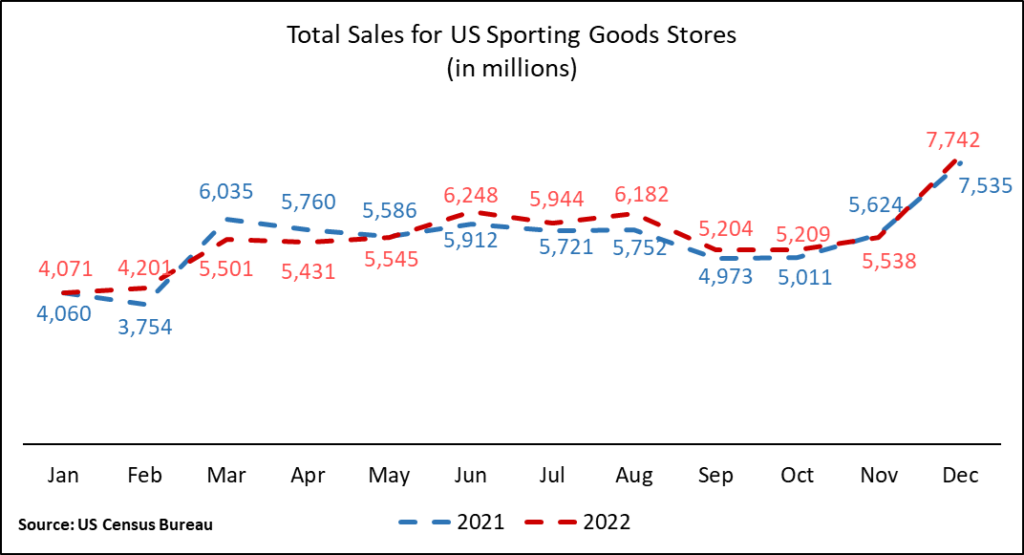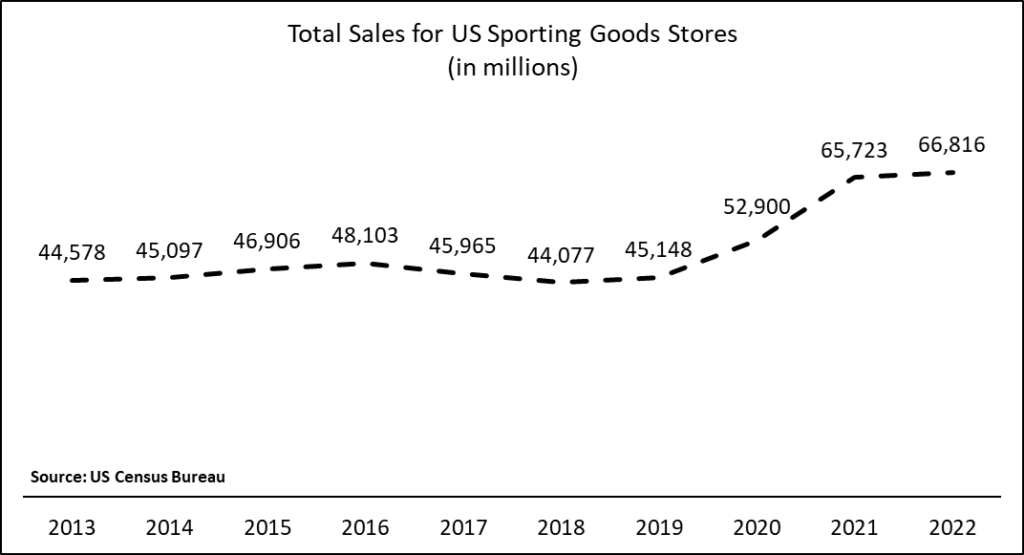 Topics
Stores
US Census
Retail
Sporting Goods